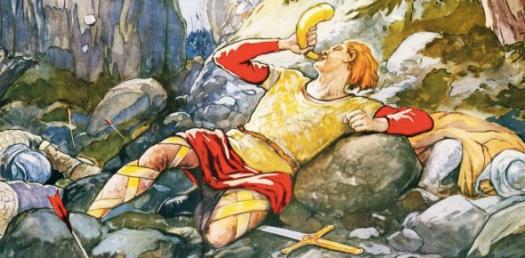 I have officially retired The Rolandizer, a silly bit of CSS that I wrote in 2014. It transformed one's Twitter timeline into an experience not at all similar to reading the 11th century epic poem The Song of Roland, other than the insertion at apparently random intervals of the poem's mysterious trigram "AOI".
Naturally, this stopped working some years after that. The Rolandizer depended on Twitter using HTML in a certain way, and when it finally changed the way that it renders tweets, it ended this project's silly song. Thus, I set its Github repository to read-only.
For obscure reasons, I spent a couple of hours today seeing if I could make it work again with today's Twitter. I did get some approximation off the ground, but the joke just doesn't land as well in 2020 as it did six years ago. Back then, one's Twitter timeline was still largely little snatches of text, one after the other, with an occasional static illustration. Today it's a multimedia extravaganza, and the Rolandizer gag—even when it does work—just looks like weird noise instead of a fun, occasional surprise to break up the rhythm of one little tweet after another.
It was a project of its time, and I'm glad that it worked for a while. AOI.